Golf Stix Value Guide is the industry leader when it comes to excess inventory & member trade-ins. From golf clubs, to apparel, to golf accessories, Golf Stix is commied to serving you in a variety of ways. Our commitment to you as a trusted partner is to provide the best customer service, the highest corporate values, and the latest cutting-edge technology to create the best trade-in experience in the industry. We look forward to helping our partners leverage our trade-in services like never before.
Golf Stix Value Guide currently works with over 2,000 Golf Professionals, Country Clubs, Fitters & Golf Stores across the United States. We offer a user-friendly way to help you trade in your customer's golf clubs and your excess golf shop merchandise all at once. Golf Stix extends a bid price on everything you are looking to sell, and allows you to have your old merchandise out the door to make way for new product.

---
Ways to Sell:
On Golfstixvalueguide.com
Check values on over 8,000 items from anywhere
Send in product with prepaid shipping labels & get paid within delivery
Fill out a quote form and email them in for a bid
Fill out a quote form and email back to a GSV Account Manager
Receive a bid from Golf Stix, send in product with prepaid shipping labels & get paid within days of delivery
Clean Out Kit (Valet Service)
Box up your product and let me many shipping labels you need
Send in your product and receive an itemized bid, payment made instantly upon approval
---
What we purchase:
New, Used & Demo Golf Clubs
Men's, Women's Apparel (Even Logo'd)
Shoes, Hats, Balls, Bags & Gloves
GPS Units & Rangefinders
Head Covers (New or Used)
---
Brand Ambassadors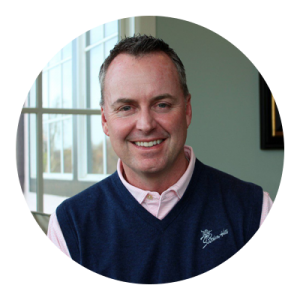 CARY COZBY
Director of Golf
Southern Hills Country Club
Tulsa, OK
"I would recommend Golf Stix excess inventory & trade-in services to any other fellow Golf Professional. It's a great service that is extremely easy to use. The payment is always speedy and reliable as well."
Golf Stix Value Guide is happy to partner with over 40 Brand Ambassadors from around the country, covering all the PGA sections. Check out GolfStixValueGuide.com to see which of our Brand Ambassadors is in your section!
---
Services
Member Trade-Ins
Our Goal is to provide you with a seamless experience when offering your membership a trade-in program. Offer your members the ability to bring in unused clubs to be turned into shop credit, we will process the trade-in and send you a check on the backend. You can trust Golf Stix always has the highest everyday trade pricing. Giving members the highest values for their trade-ins means giving you additional shop revenue when they spend their credit with you.
Have a question on a club, trade value or service? The founding principle of Golf Stix is top notch customer service. With your personal account representative, we strive to help you every step of the way.
Excess Inventory Service
If you often find yourself stuck carrying over too much golf shop inventory into following years, you are not alone. Just as a great caddy saves you strokes on the course, Golf Stix will save you time and money by guiding you through the selling process.
We buy both hard goods and soft goods, with or without logos. Our process is fast and easy. We send out your payment within 5-7 business days of receiving your trade in at our facility.
---
DONATION INFORMATION
Helping the game grow through charitable organizations is important to Golf Stix and we have helped raise over $100,000 in donations for our various charitable partners. We run the national donation programs for top charitable organizations such as First Tee, Youth on Course, Tee It Up For The Troops, & more! Reach out to cam.root@golfstixvalueguide.com if you are interested in starting a donation program at your club!

---
RENTAL SET INFORMATION
Need additional rental sets for an upcoming event? We got 'em! We have 50+ brand new sets for 2023, featuring various brands, flexes, & dexterities. Sets can be shipped across country and be delivered in advance of your event. Reserve your sets today by contacting Cam Root at cam.root@golfstixvalueguide.com .
---
Read or download the newsletter as a PDF.