In three simple steps, we'll take all your excess inventory off your hands.

Use our industry leading Value Guide to check values

Using prepaid labels provided at checkout, easily ship items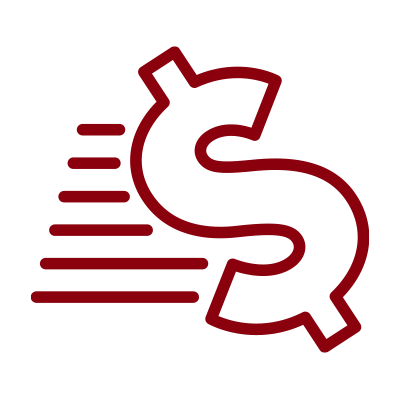 Get paid within days to your preferred payment method
Frequently Asked Questions
Average Condition
Clubs considered in average condition have been previously used and exhibit signs of normal wear. The majority of the wear is cosmetic and can be seen throughout the club head. Acceptable wear includes normal ball marks and scratching on the face; normal scratching on the sole and light scratches or paint chips on/around the crown. No skymarks, dents, or rattles. Shafts and grips should be in playable condition as well with normal wear.
Below Average Condition
Clubs considered in below average condition have seen heavy usage and exhibit signs of moderate to excessive wear. These clubs often have skymarks, dings, nicks, shaft burns, groove loss or browning on the face. Regardless of wear, these clubs are still in playable condition and the overall integrity of the clubs are still in tact. Shafts may have scratches and grips worn. We do not accept clubs with broken shafts, cracked or dented heads or any other feature that would affect the clubs performance.
PLEASE NOTE: Any clubs with aftermarket finish or Stamped/Engraved with initials or names will automatically be deemed in "Below Average" condition upon being received.
New Condition
Clubs considered in new condition are either still in original plastic or out of plastic with no visual signs of wear. These clubs have never been hit, however they may show signs of minor shop wear.
Clubs that do NOT qualify:
Iron sets must have four (4) consecutive clubs, including a Pitching Wedge. If a PW is not included, you will be required to enter each of the irons individually.
Clubs with cracked or dented heads.
Clubs with cracked or broken shafts.
Wedges that are stamped or engraved will be automatically deemed "Below Average" condition.
Counterfeit clubs.
Clubs that show excess rusting or pitting on clubhead or shaft.
If you have any questions regarding condition, please contact us via phone or email.
Sign Up for Monthly Email Alerts
Enter your email and stay up to date on trends, price increases and seasonal specials.